replica waldglas
From the collection Paul Van Eck
View the complete collection of Paul Van Eck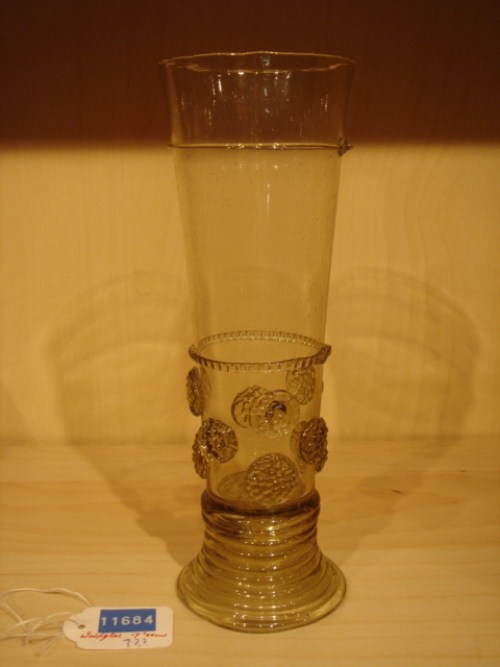 A replica of a 17th century waldglas, probably made in the 20th century.
It took me a while before I really believed it was a reproduction, because to my novice eye it looked like the real McCoy: prunts, airbubbles in the glass, a pontil mark, etc.
Turns out they reproduce them to be like that.
Still a pretty item though.
| | | | |
| --- | --- | --- | --- |
| type | * other * | material | glass |
| producer | unknown | mold | - |
| designer/decorator | unknown | | |
| capacity | | | |
| design date | 20th C | | |
| height | 21.5 cm (appx. 8.4 inches.) | | |
---
View all items by producer 'unknown'
View all items by designer/decorator 'unknown'
---
this item has been viewed 801 times

---
---
---