stein
Reinhold Merkelbach - mold 3226
From the collection of Reinhold Merkelbach
---
Mold 3226 by Reinhold Merkelbach. Photo courtesy of K. Hadley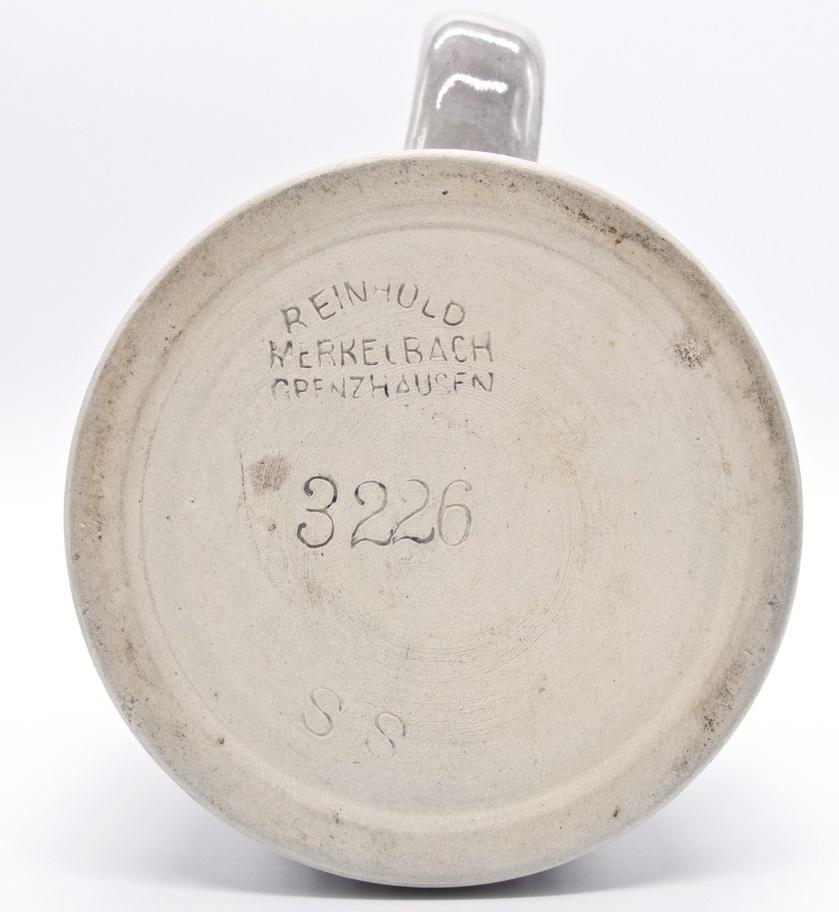 Mold 3226 by Reinhold Merkelbach. Base markings. Photo courtesy of K. Hadley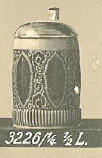 picture from original catalog
According to museum-digital.de this design is by August Wilhelm Menningen, circa 1927, and it has been in production until 1953 because of its popular demand.
However, an original model list by Reinhold Merkelbach accurately dates this design to 27 January 1922 as the date it was taken into production. [link]

The model was produced in 1/2L, 0.3L, 1/4L and 0.4L versions and has been sold by Merkelbach until the end of 1953.
View the collection of Reinhold Merkelbach

---
3 possibly similar items in our database
We see 3 more items in our database with the same mold number and the same producer:
---
Show items by producer Reinhold Merkelbach

Item has been viewed 1413 times

---
---
---